Read My Books
Empowering primers for a lifetime of financial health and emotional wealth at any age.
As a gift to yourself, a friend, or anyone you care about who seeks a richer life, these books are must-reads!
NOW AVAILABLE!
MoneyZen
Free yourself from toxic behaviors around work, money, and success — and find your "enough." In MoneyZen, Manisha provides a framework for examining and letting go of self-sabotaging "never enough" behaviors, putting you on the path to creating the life you've always dreamed of.
On My Own Two Feet
This book is all about demystifying personal finance. Readers leave with actionable, real-world tools to create the financial lives that make their hearts sing! Topics include:
What healthy spending REALLY looks like

How to manage competing demands on your cash (especially while struggling with credit cards and student loans)

How to invest in a way that is extremely powerful yet surprisingly simple

How to build and protect your financial reputation 

What you need to know about major purchases such as a home or a car
"On My Own Two Feet is a must-read for all women who want to own their own destiny. In clear, penetrating prose, Thakor and Kedar guide their readers along the journey to financial security and personal freedom. Whether you are going to run a corporation, a household, or your own extraordinary life, this book is indispensable."
—Nancy F. Koehn, James E. Robison Professor of
Business Administration, Harvard Business School
Get Financially Naked
Study after study shows that money is one of the top causes of fights in marriages, divorce, and general life stress. The goal of this book is to shine a spotlight on this proverbial pink elephant in the bedroom – money! Readers will learn to understand and manage their money in the context of a relationship. Topics include how to:
Begin to discuss this topic with your significant other

Discover where you are – and where you are not – financially compatible as a couple

Identify the essential components of your household finances for joint review

Accurately interpret your current financial condition

Move forward using the "five power steps to household financial success"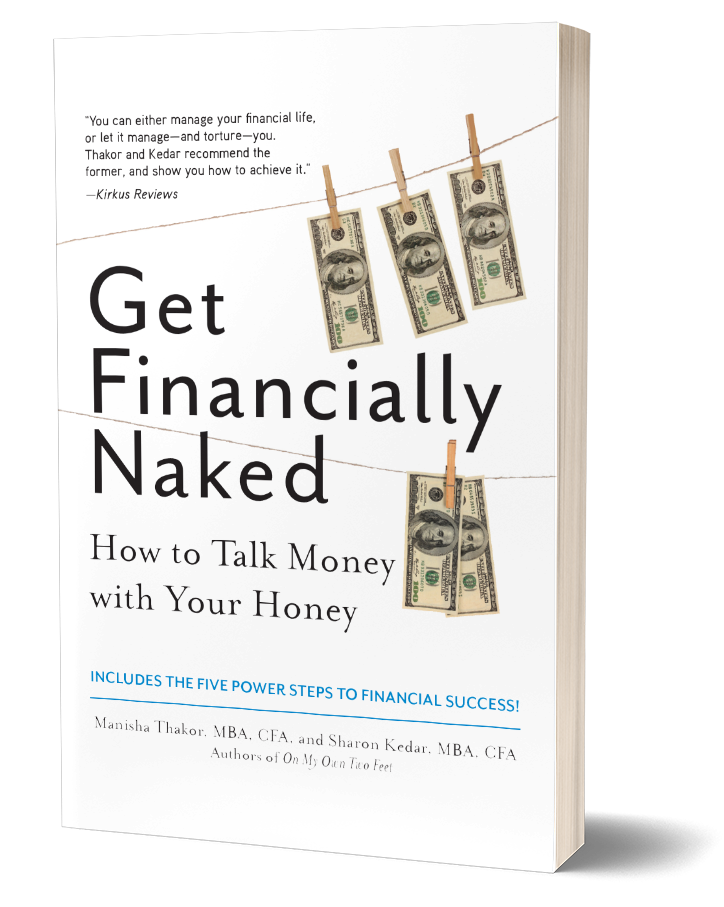 "This book is about two of the most important relationships you will have in your life: your relationship with money and the one with a partner. Don't let your financial incompatibility destroy your sexual compatibility. Learn how to keep the financial aspects of your partnership on track."
—per a Divorce Mediator, as reviewed on Amazon